Home

›
Vintage Barbie Dolls

›
#1, #2 Ponytails
Number One and Two Ponytail 
Vintage Barbie Doll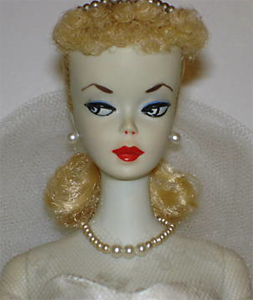 Number One and Two Ponytail Vintage Barbie Doll - Vintage Barbie Ponytail Dolls were issued from 1959 to 1966. The First Barbie Doll was introduced to the world at the New York Toy Fair on March 9, 1959. Her design evolved over the years and there are 7 different ponytail Barbie variations. These are known by their numbers - #1, #2, #3, etc.  

As a general rule, the lower the number the more valuable the doll. 

The only difference between #1 and #2 is their legs.  The first Barbie had copper tubes in her legs and holes in her feet to fit her stand.  The second version didn't have the tubes/holes and had a wire stand.
Below are pictures and descriptions of the #1 and #2.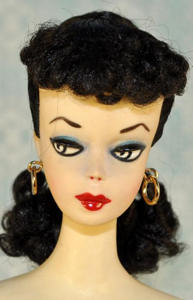 Model #
850
Issue Date:
1959
Box Date:
1959
Hair Colors:
Blonde, Brunette
Face:
Eyes had white irises and heavy black eyeliner.  Brows were blonde or brown.  Red Lips and blush.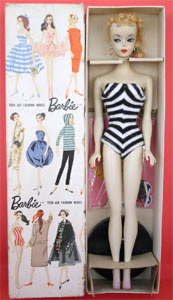 Clothing:
Black & White Striped Swimsuit 
Gold Hoop Earrings 
White Sunglasses with Blue Lens 
Black Open Toe Heels - The first Barbie shoes had holes in the bottom to accommodate her stand.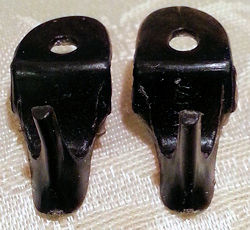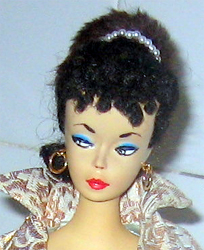 Stand:
#1 - Black plastic disk stand with two metal prongs
#2 - Black wire stand
Body Markings:
Barbie T.M. 
Pats.Pend. 
(c)MCMLVIII 
by 
Mattel 
Inc.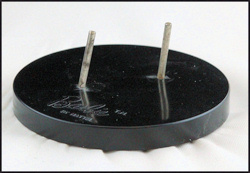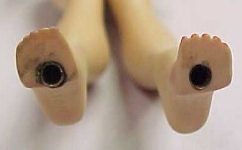 Notes:
#1 Barbie had holes in the bottom of her feet and shoes to accommodate her stand. #2 Barbie did not have the holes and had a different stand.
#1 Barbie Stand had prongs that inserted into the copper tubes in Barbie's feet to make her stand.  These are hard to find - this one sold for $680 in June 2013.
#1 Barbie Reproductions
Here are the current listings:

---
You might also like: