1998 Happy Holiday Barbie
1998 Happy Holiday Barbie was the eleventh and last in the series.  Most Collectors were shocked when Mattel announced that this was to be the last doll in the insanely popular Happy Holidays series - I would guess it to be the most popular series in Barbie history.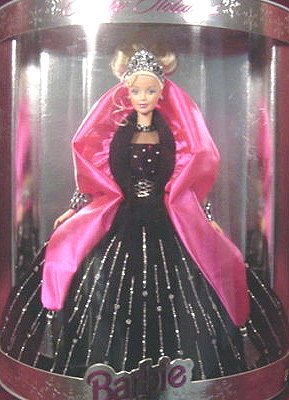 1998 Happy Holiday Barbie Details
The 1998 Happy Holiday Barbie doll was wearing a black velvet dress with silver glitter accents. Her black gown is brightened up by a hot pink satin wrap. She is also the only doll in the series wearing black and the only one with her hair styled in an updo. Notice the huge difference without the smiley face and the huge blonde hair?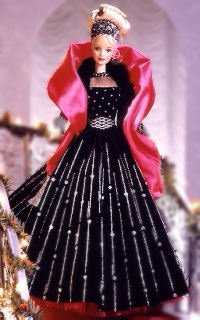 Barbie has a new sophistication in this doll.
She has the new "Mackie face sculpt" and a much more elegant look.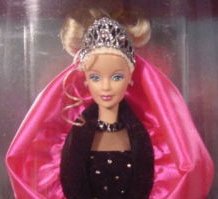 ---
There was also an African American version of this doll.

---
Ready to steal the spotlight was the 1998 Holiday Barbie Keepsake Ornament.  A perfect replica of the 1998 Happy Holiday Barbie doll, it was sixth in the Hallmark Collector's Series.
See 1998 Happy Holiday Barbie Ornament on eBay or Amazon.
---
1998 Holiday Barbie 4" Decoupage Ornament with Wooden Stand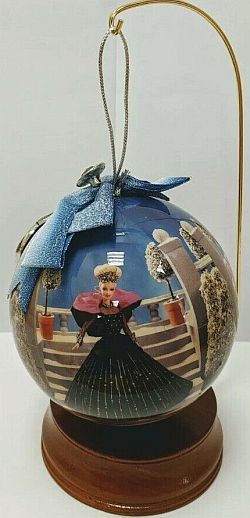 See 1998 Holiday Barbie Decoupage Ornament on eBay or Amazon.
---
You might also like: