Vintage Barbie Fashion Editor
Vintage Barbie Fashion Editor #1635
(1965)
Turquoise Dress with Floral Bodice
Turquoise Sleeveless Jacket
Turquoise Pillbox Hat
Turquoise Closed Toe Heels
Black Plastic Camera
Vintage Barbie Club Meeting #1672
(1966-1967) 
Turquoise Dress with Floral Bodice
Turquoise Sleeveless Jacket
Turquoise Closed Toe Heels

These two vintage ensembles are the same, with the hat and camera removed from the renamed version in 1966.  The dress has a floral silk bodice with clear glitter accents.  The jacket closes in the back and has green satin trim.  Both the pillbox hat and jacket have the same cluster of blue flower buds and greenery.  This is a very popular ensemble with collectors and can be hard to find, especially the hat.
Vintage Barbie Fashion Editor Collectibles
Barbie's wardrobe was not only beautiful, but had each individual ensemble had purpose.  Vintage Barbie Fashion Editor was designed for Barbie's first day on the job as Fashion Editor of a famous glamour magazine.  Because of the popularity of this ensemble it was included in additional Barbie collectibles.  Here are some of the most popular.
---
This 1965 Barbie Fashion Editor Figurine was issued exclusively by the Danbury Mint.  This hand painted figurine is superbly sculpted to capture every authentic detail.  Fashion Editor was one of twelve figurines from The Classic Barbie Figurine Collection.
See Vintage Barbie Fashion Editor Figurine on eBay.
---
In 2007, Mattel issued the Sleepytime Gal Reproduction that also included a reproduction of the Fashion Editor ensemble hanging in the closet.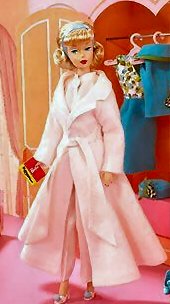 See Sleepytime Gal Reproduction on eBay.
---
Barbie dolls posed in fashions issued in Japan and in the United States.  The Vintage Barbie Fashion Editor B 1635 was one of those ensembles that made it to the Japanese market.  Extremely rare find.
See Japanese Version on eBay.
---
In 1990, a trading card #43 was sold featuring the Fashion Editor ensemble.  The beautiful artwork and attention to detail is why they are still pursued by Collectors today.  On the back of the card there are interesting fashion facts about the outfit itself, along with other fun facts.  Also included was the 1965 slogan:  "This is the year of the Barbie Look and the Barbie Look is the Fashion Look!"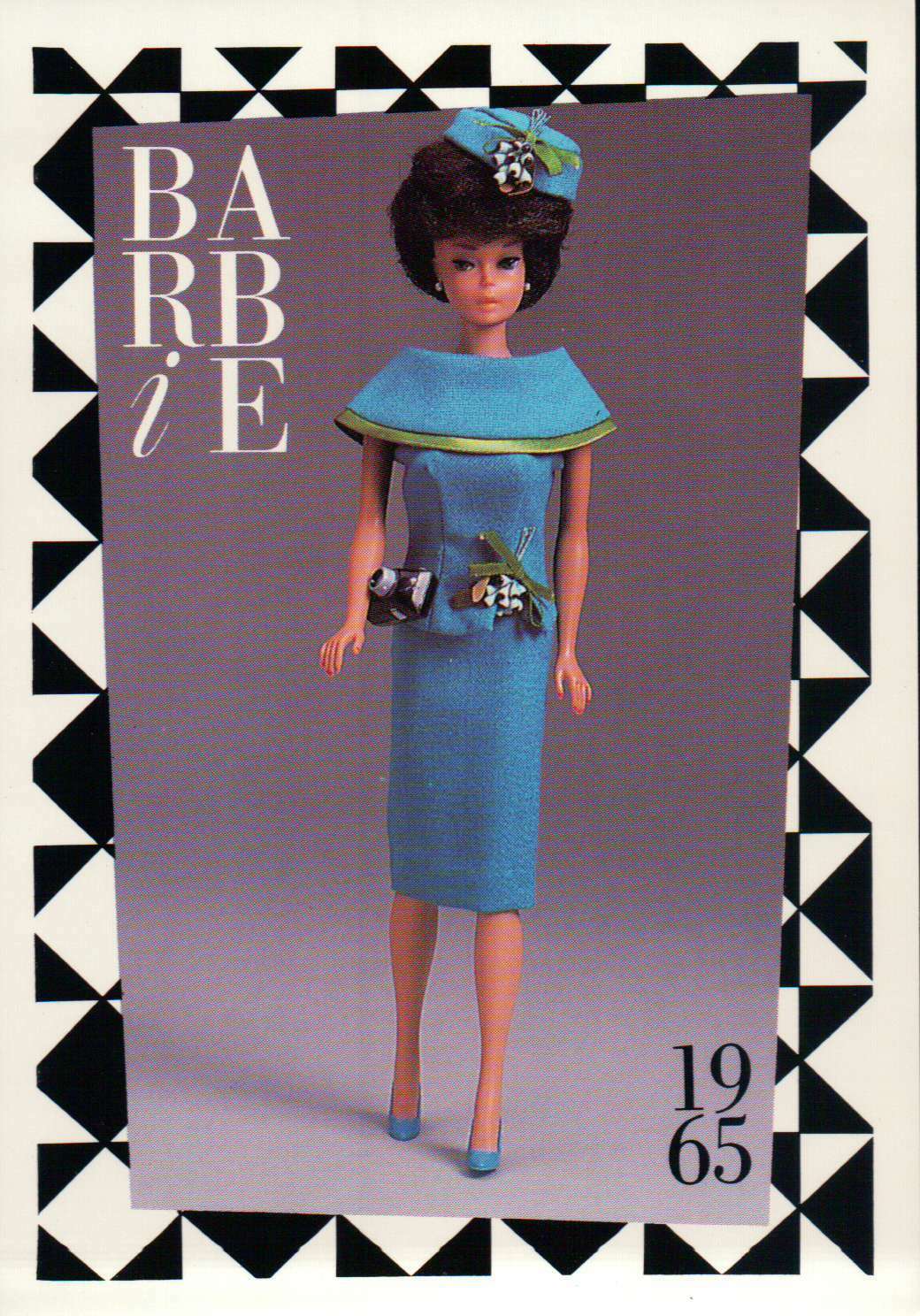 See Vintage Barbie Fashion Editor Trading Card on eBay.
---
Authorized by Mattel, Ashton-Drake Galleries produced ornaments honoring Barbie wearing the Fashion Editor ensemble.  These ornaments were part of the Classic Barbie Ornament collection and were numbered and came with a Certificate of Authenticity. 
See Ornament Featuring Barbie Fashion Editor on eBay.
---
You might also like: