Commuter Set Vintage Barbie Doll Reproduction
It was a Limited Edition doll with an original price tag of $50.

In addition to the doll, it includes a faithful reproduction of the entire ensemble, which included:

Navy Cardigan Suit Jacket and Sheath Skirt
Blue & White Nylon Body Blouse
White Satin Body Blouse

3 Flower Red Silk Hat
Cardboard Hatbox with Barbie logo
Crystal Necklace
Crystal Snake Bracelet
Short White Gloves
Navy Open Toe Heels

The jacket has a "Barbie 1999 Reproduction" black & white cloth tag.

This is a very nice doll and ensemble.  It was more of a collectors edition than some of the other more mass reproduced, but of course that makes it harder to find and more expensive.

Like the original, this doll comes with two different blouses, a blue and white checked body blouse and a white satin shell.  The checked blouse is packaged separately and is at the bottom of the box along with a pink reproduction Barbie Booklet.

In 1999 there was a Commuter Set Ornament.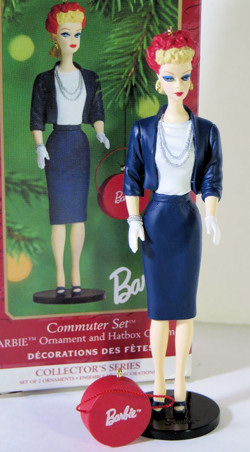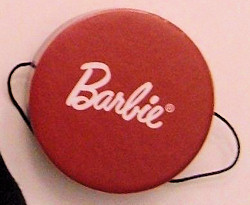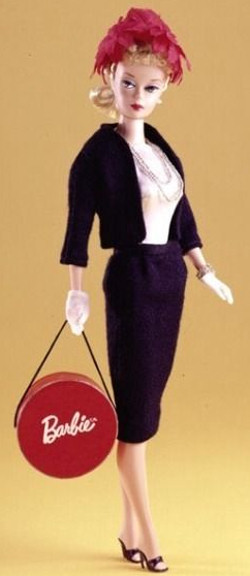 Home › Reproductions › Commuter Set