Storybook Kiddles
The seven Storybook Kiddles were made in 1967 and 1968. They all feature a storybook character.
They were all 3 1/2" tall and came with 24 page illustrated storybooks and props. All of them have big blue eyes.
Liddle Biddle Peep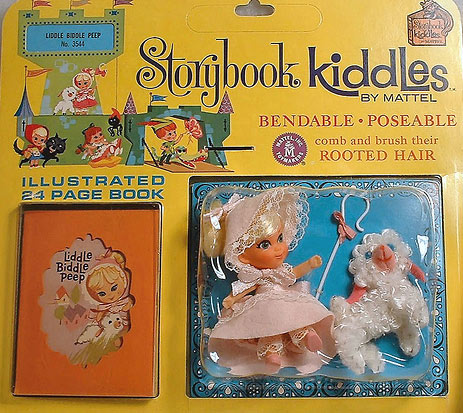 Liddle Biddle Peep is the Little Bo Peep Kiddle from 1968. She is wearing a lace trimmed pink dress and bonnet and has blonde hair in a ponytail with sausage curls. She carries a white staff and has a little white chenille sheep. The sheep is made of moveable wire and has pink felt nose and ears, blue eyes and a pink ribbon bow. The stock number is 3544.