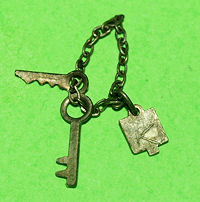 The keys and key chain are made of brass and almost always tarnished. They consist of a charm with a "K", 2 keys and a chain.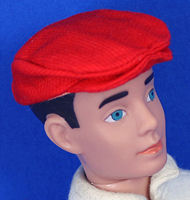 The red cap was also included in Rally Day #788 (1962 - 1964) and a 1962 Fashion Pak and is easy to find.


In the 1961 Mattel dealer catalog, this ensemble was pictured with a yellow knit shirt with an open neck with red trim. (It looks similar to the style of the white knit shirt from Time for Tennis #790 (1962 - 1963) and Fraternity Meeting #1408 (1964) to me.) It was also shown like this in a Barbie TV ad - but to my knowledge, one of these has never been found.